Refrigeration Unit is an essential component to cold room. Self-contained refrigeration unit models are easy to install and are great for your commercial restaurant, bakery, grocery store, or cafeteria. We are the manufacturer of excellent and high quality range of refrigeration Unit. Our Refrigeration Unit is available in various sizes and specifications which includes both air-cooled and water-cooled. OnlyKem Refrigeration Units have characteristics of energy efficient, low noise, easy maintenance and compact size which give the stable performance for past 20 years.
Whether you need refrigeration units or you just built your very own walk-in cold room, we have the refrigeration equipment you need for your cooler. Choose from indoor refrigeration units or heavy-duty outdoor refrigeration units that can withstand temperature changes and the hazards of inclement weather.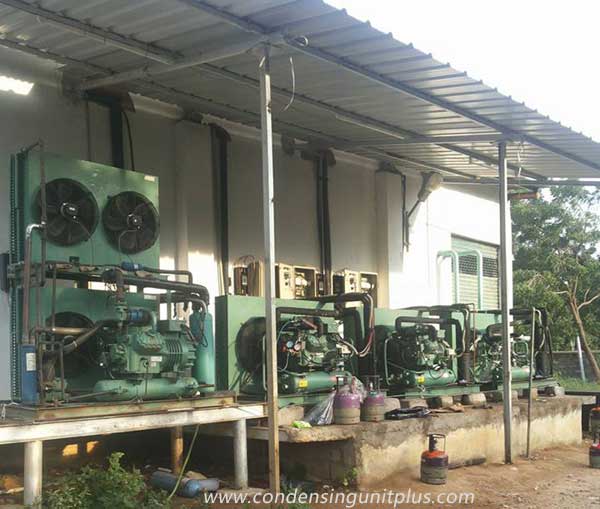 Other Features of Refrigeration Unit Include:
— Sleek designs
— Silver electrodes for welding
— Weather-proof canopy
— UV – and corrosion-resistant
— 2.6Mpa leak-proof stress test
— Anti – corrosion fins
— IP54 grade protection grade axial fan
— Energy-efficient compressors
— Safety and control devices built in
etc …
Standard Refrigeration Unit Specification
—  For Positive Temperature Cold Room :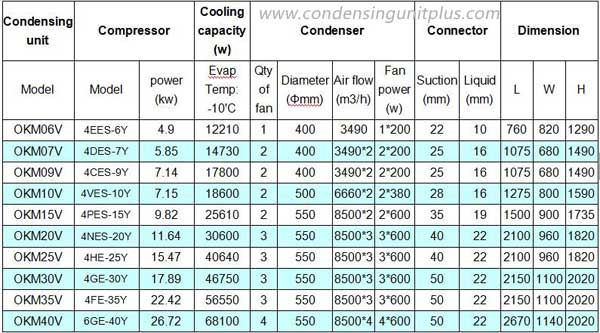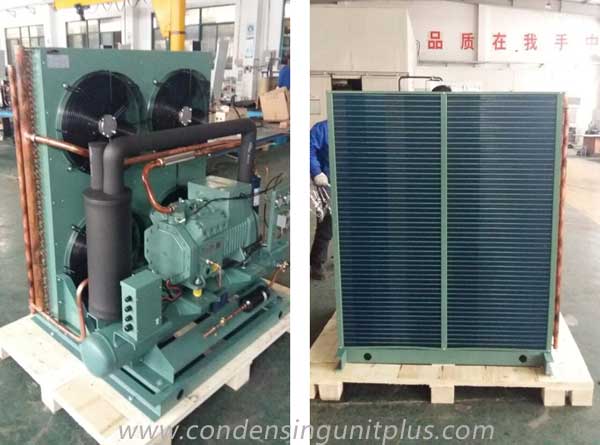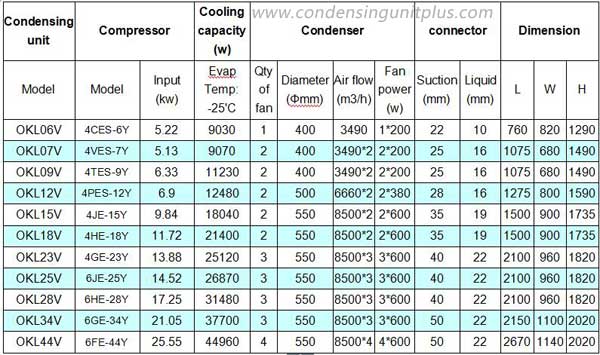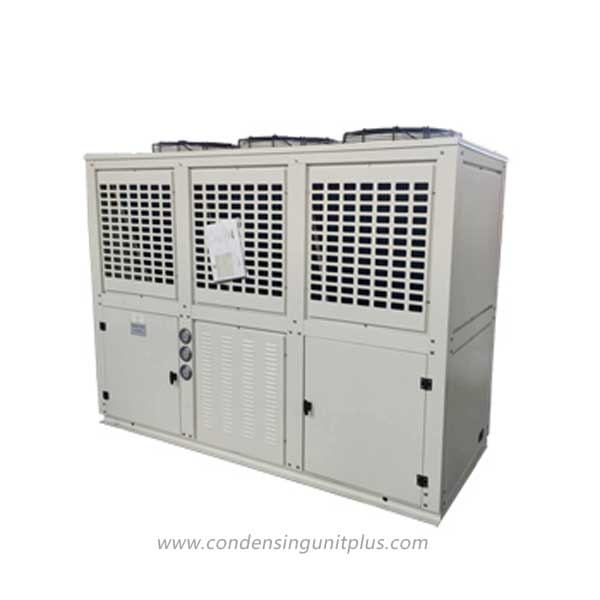 Refrigeration Unit Production
1.Newest CNC production machine to make sure standard and stable quality :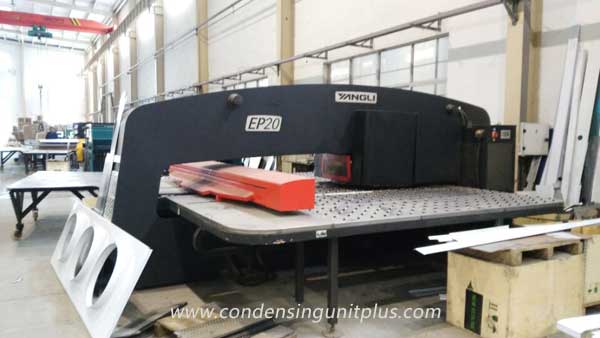 2.Tight copper tube arrangement and firm welding : using silver electrodes for copper pipe welding, then special workers will test it after production; avoiding false welding to prevent leakage of fluorine in refrigeration unit, in other hands, can promise safety for refrigeration system working.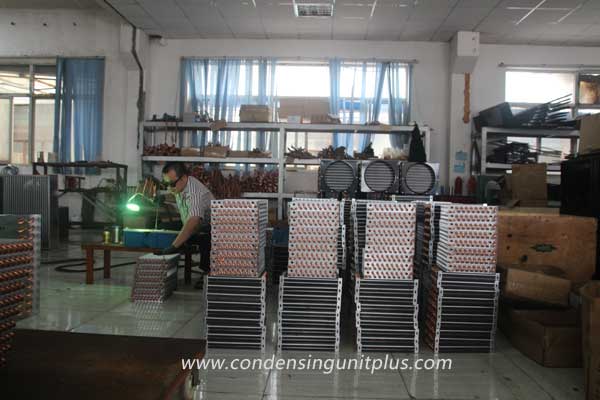 3. Gas-Tightness Test : 2.6Mpa leak-proof stress test, this testing must be carried out before leaving factory, every unit must pass this test, otherwise cannot send out.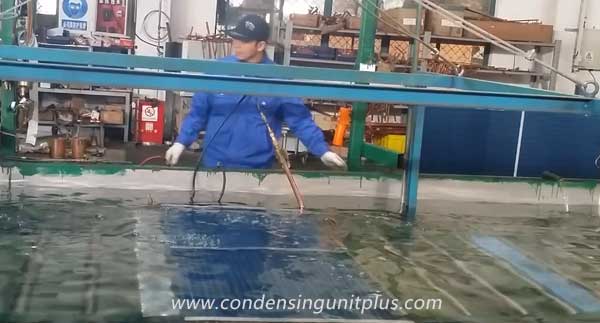 4. Designed according to different conditions : depend on using environment (restaurant, hotel, farm or near by sea ), ambient temperature adjustment (+55~-30℃), we can do pure OEM design that based on your request.

5. Refrigeration Units Configuration
Optional components – available on request :
Compressor
Condenser
AxialFan
Filter Drier
Vibration Absorber
Solenoid Valve
Oil Separator
Electrical Junction Box
Liquid Receiver
Sight Glass
High / Low Pressure Gauges
High / Low Pressure Switch
Suction Accumulator
Solenoid valve, suction accumulator or oil separator are the standard configuration for ONLYKEM brand refrigeration units.
The capacity of the refrigeration units should be based on a thorough heat load calculation for each individual project. Refrigeration load can vary widely for stores of the same capacity depending on design, local conditions, products mix, etc. Today with a more thorough knowledge of practical cold store operation, combined with theoretical knowledge, the safety margin can be reduced to a more realistic level. Welcome your inquiry for refrigeration unit design, OnlyKem will be your reliable condensing unit designer.