Bitzer Reciprocating Walk in Cooler Compressor is the widely used and famous condensing unit for cold room or freezer room,  it has taken 40% market all over the world so far among the many compressor brands in the world.
For more than 80 years history, the BITZER bran has represented the highest quality, efficiency and reliability in the field of cold room industry. BITZER is the only company to produce all three primary types of compressor such as reciprocating, screw and scroll. With its environmental friendly solutions and innovative electronic condensing unit products, BITZER is driving the refrigeration unit and air-conditioning industry around the world.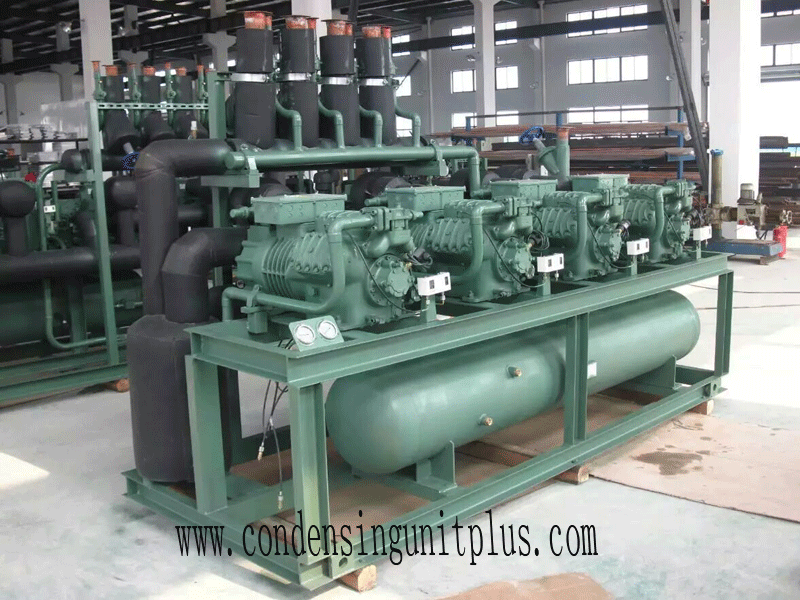 OnlyKem Technology has cooperated with Bitzer Corporation over 15 years as the wholesaler and service provider of Bitzer Reciprocating Walk in Cooler Compressor. For Bitzer compressor, our main products is air cooled condensing unit including indoor Bitzer reciprocating condensing unit, box type, etc..
The specification includes Bitzer semi-hermetic reciprocating compressor (Germany brand), crankcase heater, vibration absorber, oil separator, and also includes air cooled condenser, axial fan, liquid receiver, high and low pressure switch, high pressure gauge. Low pressure gauge, sight glass, solenoid valve, dry filter, suction accumulator and electrical junction box.
There are several types for Bitzer Reciprocating Walk in Cooler Compressor.
1.Rack compressor unit
It is popular for big project, usually there are above 2 rooms, with one rack compressor, it has many advantages.
1.1 Power saving: during operation,  we design machines according to the biggest cooling capacity, it is beginning of loading moment and during maintain moment, it just needs 60% power. So at this moment, only part of the compressor work is needed, it will save a lot of electricity.
1.2 All system are under automatic PLC control: make whole system always operate with high performance. Based on the change of cool loading, adjusting the number of working compressor automatically, it will save 30% electric power than single condensing unit, so convenient and money saving!
1.3 Disaster-tolerant system: it is rack system, if one compressor is in maintenance, other compressors are still in operation, no any influence for complete project.
2. Indoor type condensing unit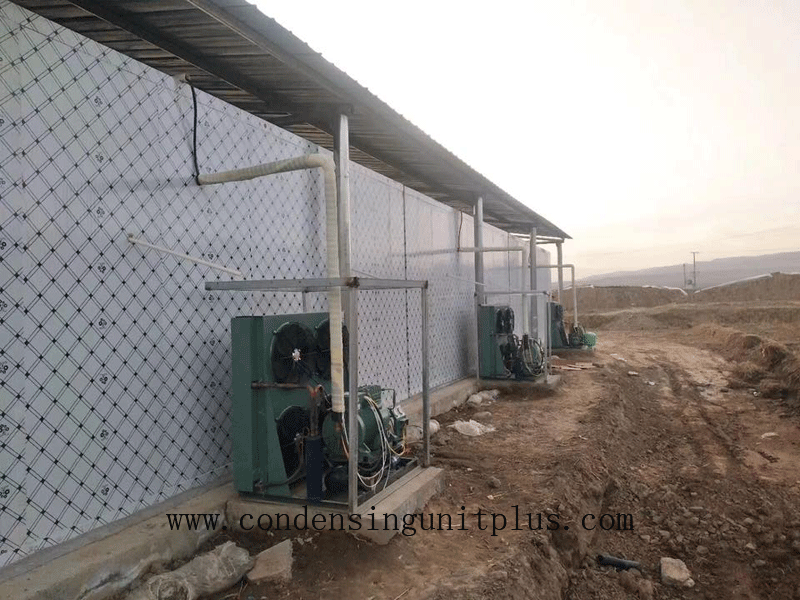 2.1 Integrated modular assembly, factory pre-equipped refrigeration parts and electrical components, etc.
2.2 Compacted structure, easy to install and maintain.
2.3 Widely used in restaurants, shops, shopping malls, cold storage and other place.
2.4 Whole unit needs to install in a shell for accessories protection, in shadow, protect from direct sunshine and rain.
3.Box type Bitzer reciprocating compressor unit
Small cooling capacity is popular for walk in cooler, big one is popular in cold room project.
3.1 Interpreted modular assembly, factory pre-equipped refrigeration parts and electrical components, etc.
3.2 Streamlined housing design, meet the aesthetic design of human nature, suitable for all kinds of workplaces.
3.3 Security, housing protects the internal electronic components, while preventing external damage.
3.4 High heat dissipation, cover a large area of windows to fully ensure the dissemination of the heat.
3.5 Widely used in restaurants, shops, shopping malls, cold storage and other places.
4. Trends in refrigeration units
With the social development, labor charge takes more and more percent in whole cost price. In order to conform this trend, we collect our engineers to analyze and design a solution for it.
OnlyKem Split commercial equipment are complete split compression cooling units, air cooled, governed by an intelligent control, the power supply is single phase or three phase depending on the equipment. Easy to install, easy to access the device interior, so that maintenance is simple, fast and safe. Its circuit is fully welded and ready for main connection, so it has high operational safety.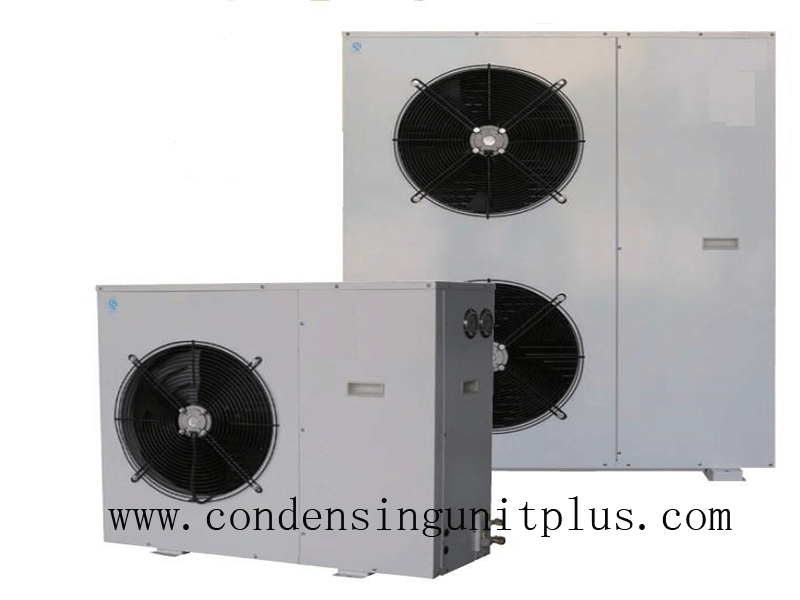 4.1 Reliable, efficient, environmentally friendly and easy to install intelligent refrigeration system.
4.2 All system use our own design control system, automatic digitized control, 0.1 deg C temperature precision.
4.3 Advanced electrical expansion valve, automatic adjustment for Freon flow, no need to adjust expansion valve by manual, reduce experience request for service staff.
4.4 Hot defrost, 25% power saving.
4.5 Intelligent alarm system, self-diagnosis during operation, with remote monitoring and maintenance module.
4.6 All machine already are charged Freon, convenient and money saving.
5. OnlyKem brand condensing unit
With growth in the living standard, people pursue the better taste and healthy. To meet their requirements, it is necessary to keep the fresh food more better and longer.
In the fridge, fruit, vegetables, dairy products and meat require constant temperatures of between 0 and 7°C. This is the only way to prevent a shorter shelf life and their flavour from deteriorating. BITZER compressors maintain these optimal, constantly safe cooling conditions.
Consider the situation in Australia, big land in the ocean, sea wind is very strong, and salty humidify fully, we do a special anti corrosion. For example, galvanized steel with powder painting, use well outside of room.
We had provided many types effective Bitzer Reciprocating Walk in Cooler Compressor to over 45 countries. OnlyKem brand condensing unit is widely used for milk cooling tanks, cold rooms, freezer rooms, fermentation rooms, canteens, restaurants, hospitals and other cold storage industry.